How to Start Meditate for Beginners
(The Easy Way)
This post may contain affiliate links, which means I may receive a small commission, at no cost to you, if you make a purchase through a link. Read my full disclosure here.
Nowadays, Meditation is practiced in most of the countries in the world.
It is a unique and very simple way of giving rest to the mind in the most natural way.
Furthermore, meditation is the best mental exercise to win over your negative feelings which have delayed your growth in every aspect.
If you haven't started meditating yet, or think meditation is not for you, think again.
My story started 3 years ago.
I felt energyless for most of the time,
I had social anxiety and I had over 55 pounds of overweight.
One day, I had a strong feeling that this has to change.
So I've started reading and watching a lot of content about weight management, socializing, And about how can I raise my energy.
After a few months of the process, I noticed that I have a lot of things that have to be changed inside my mind,
My Inner Beliefs.
What are "Inner Beliefs?"
That means that from a little age, I believed that I cannot have friends or people to trust because of some childhood traumas,
That the normal state of a human being is being stressed and without energy most of the time And that I'm a "big" guy and nothing will change it.
That's the time when meditation comes in place
Meditation.
You might think that is some Buddhist stuff and you should not get into this.
I had the same thought before I started meditating.
But you should think twice!
Meditation is a very unique and simple way of training your mind in the most natural way.
SO,
Why you should start meditating right now?
Get rid of your negative mind:
With meditation, you can "Let go" of your negative feelings, childhood traumas, negative core beliefs, and ALL the negative things that you can think about.
As a guy that just started to meditate, I thought to myself,
Why the heck should I even try to "Let go" of all the negative stuff that is in my subconscious mind if I can just ignore it.
But,
Ignoring those traumas, negative feelings/thoughts leads to deepen this into your subconscious mind and make you believe that you are all this negativity.
While you are not.
You are a beautiful and peaceful soul.
With meditation, you can start "Letting go" of all of the negativity.
Although "Letting-Go" sounds like the perfect thing, it might put you in a hard, and intimidating situations where you'll face all the things that you left behind, and don't want to remember them.
That's why I can't emphasize enough how important it is to have guidance through this "Letting-Go" phase.
My recommendation is the "Letting go, Letting be" course by Live and Dare.
There are so many advantages in this course that I can't even write them all down, some of them are:
Know for sure when to let go, and when to hold on
Generate the energy and clarity needed to actually let go
Release blame and take back control over your life
Stop sabotaging yourself and truly be ready to move on
Awaken your "inner fire" with special breathing exercises
And so on..
I encourage you to click here start changing your life, so you'll become the BEST YOU!
Healthier life:
What do I mean by healthier life?
I mean a life with less stress.
Being much more peaceful.
Being much happier.
Being with a lot of energy throughout the day.
Become a love spreader.
All of this has direct contact with your relationships and Life Expectancy.
Less anxiety:
For me, before I started meditating, I had a serious fear of rejection,
That leads to social anxiety, not going out from my Comfort Zone and believing that Playing computer games will solve all of this.
After a few months into the meditating process, I started figuring out what leads to this behavior.
I become at peace with who I am at this moment and by that, I could overcome my social anxiety.
OK,
I hope these reasons will make you want even more start meditating.
How to start meditate for beginners: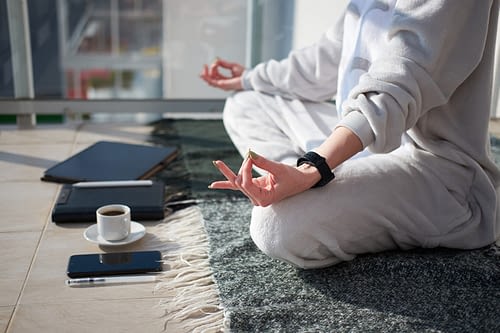 Starting meditation may lead to HUGE confusion!
All the different opinions that you hear from people, that you read on the internet or even watch on YouTube,
May lead to misunderstanding and confusion about what is meditation, how to meditate in the right way, and so on..
My biggest recommendation is to invest on yourself, by buying a course that will guide you step by step in this big thing that called meditation. 
My favorite course is "Master Your Mind" by Live and Dare.
With this course you'll get 5 weeks of daily video lessons, teaching meditation step-by-step, a private forum where you'll be able to communicate with your teacher, and a big community of mediators where you can help each other, and even become friends with them! 
On top of that, because I really believe in you, and that this course will help you so much, the first 20 people that will write me a mail through the "contact-us" form, with an explanation why you need that course, and how you struggle with meditation, Will get a great discount on this course!
Recommended postures:
As it's written on headspace, the correct posture is:
" Sitting toward the front of the chair will help with the correct posture: back straight, neck relaxed, chin slightly tucked in. Rest your hands loosely on your lap or knees."
When I began meditating, I loved to sit on a chair and concentrate on my breath.
While at this moment I like even more to sit cross-legged on the floor or lying on the bed.
The decision's up to you,
YOU SHOULD FIND A POSTURE THAT YOU FELL THE MOST RELAXED AND COMFORTABLE WITH.
Eyes closed vs opened:
For me, Eyes closed is the winner,
Because I fell that I can really fell my inner body, become very peaceful with the process and just be at this moment.
This can change by each individual, you might feel that eyes open you feel more secure and peaceful, so just go for it.
DO WHAT IS THE BEST FOR YOU AND YOUR FEELING.
Focus on breathing and on your body:
The fun part,
You should just breathe naturally while focusing all of your attention on it and on Your body sensations (How to body lifts up and down with every breath you take) and some other sensations that you might experience while meditating.
For me, it was actually hard as a beginner meditator, I had an attitude of thinking so much so when I tried to concentrate on my breathing, my mind been jumping back to my thoughts.
Just know that these things are totally fine, and you are not the only one who experiences it.
Duration: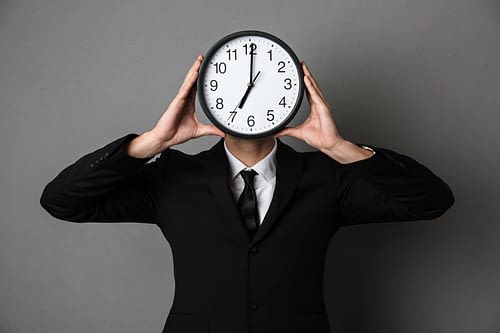 It's actually up to you,
I started meditating for 5 minutes until I felt that I can control my thoughts for longer
Duration, then I started raising the amount of time.
So, for a beginner, I would recommend starting with a short amount of time and just go with the feeling.
Don't get caught up in the how – just do:
And lastly, as it's written on Zenhabits,
"… Most people worry about where to sit, how to sit, what cushion to use … this is all nice, but it's not that important to get started. Start just by sitting on a chair, or on your couch. Or on your bed. If you're comfortable on the ground, sit cross-legged. It's just for two minutes at first anyway, so just sit. Later you can worry about optimizing it so you'll be comfortable for longer, but in the beginning, it doesn't matter much, just sit somewhere quiet and comfortable."
Don't overthink the process.
just start doing it!
summary:
This is it for today's post, I hope that you learned from my story, why and how to meditate.
If you have any questions, feel free to ask them here.
Don't Forget to Share This Post in order to help your friends/family.
And always remember you are on the right path to Make Your Life Great Again.
Love y'all, Michael.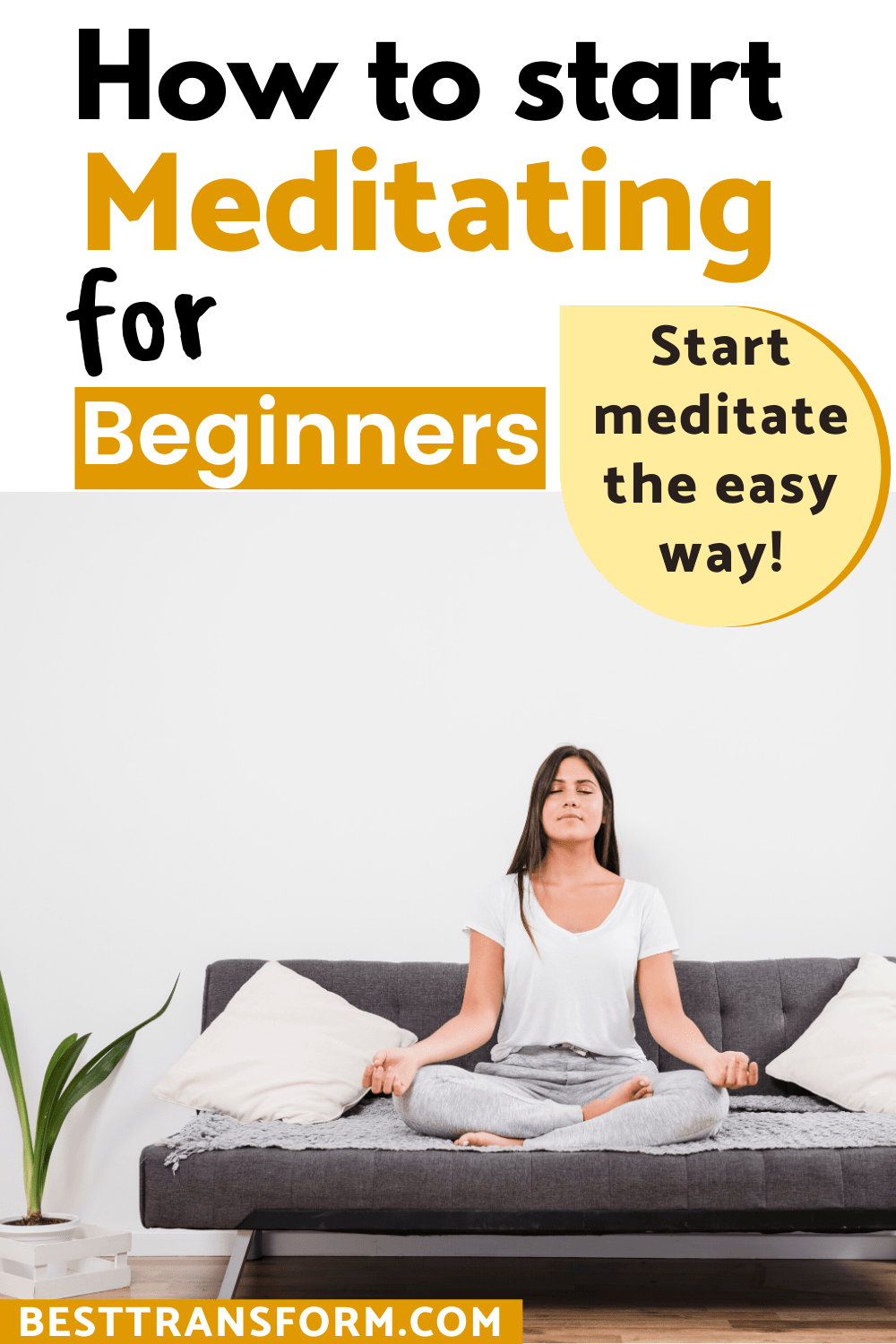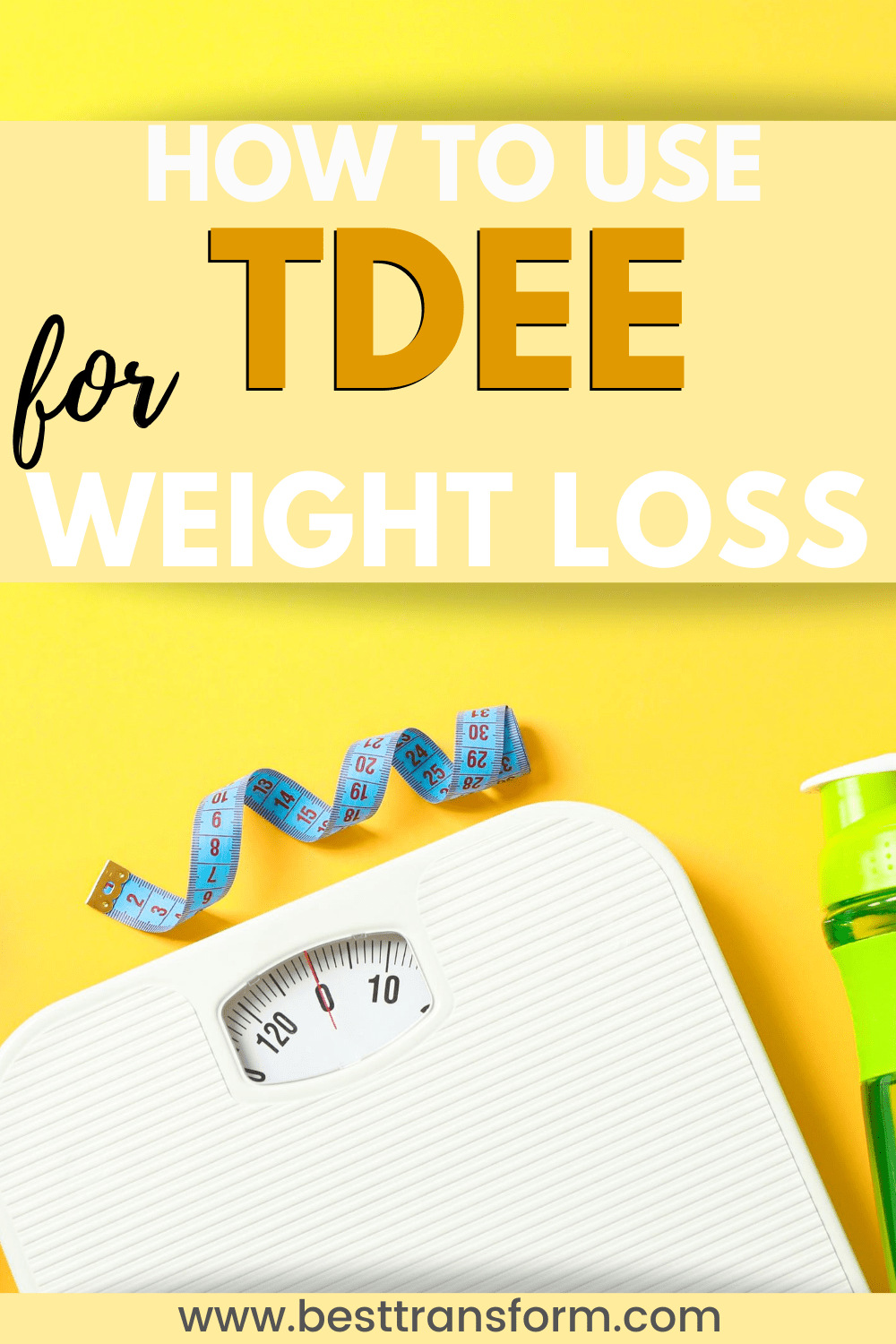 How to easily use TDEE to lose weight right now?!If you've already read some of my posts, so you got to know that I've been able to lose over 55 pounds due to an amazing calorie and macro counting diet that you can find here. Isn't it sound great?! So... In this post,...
Great way to start meditate for beginners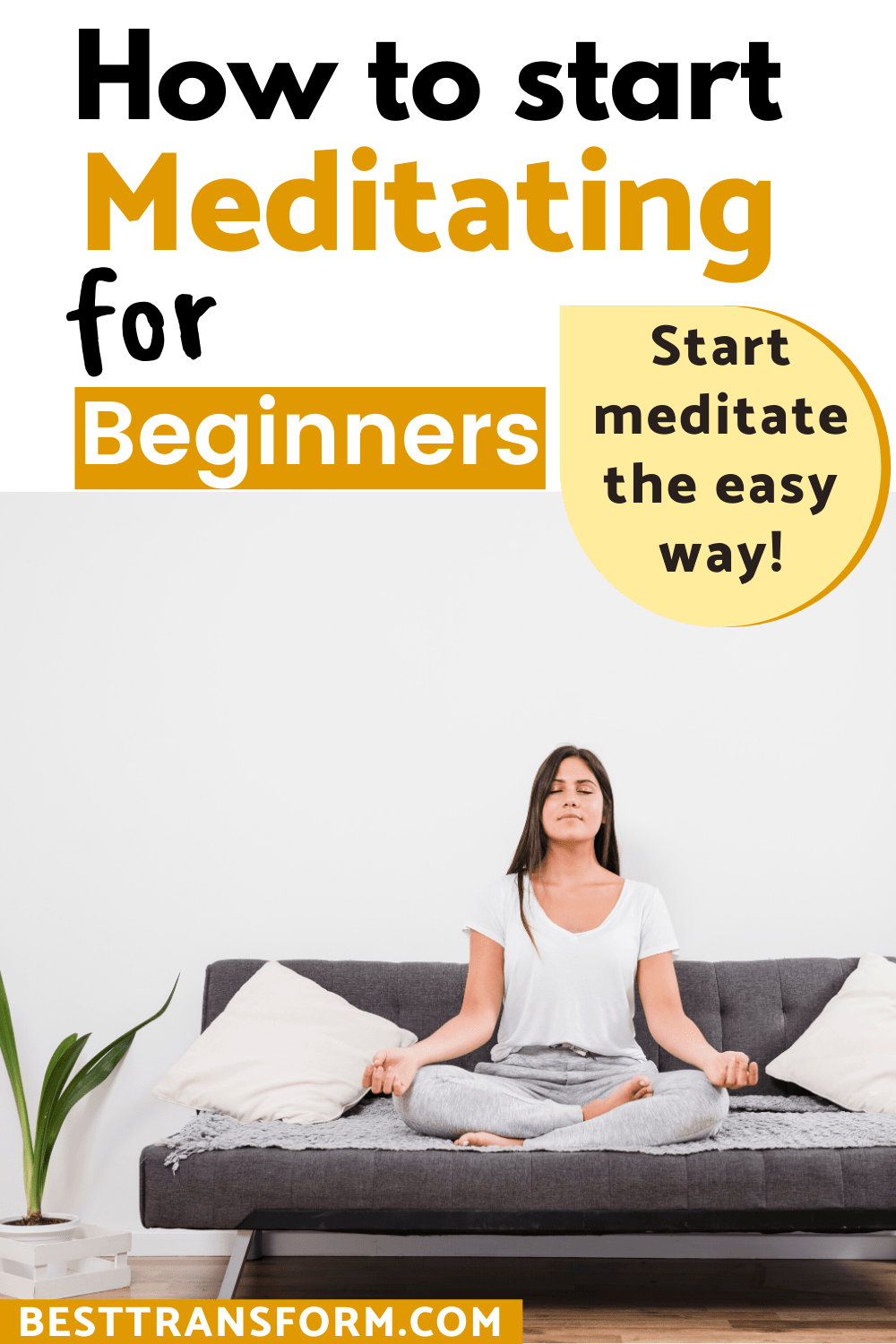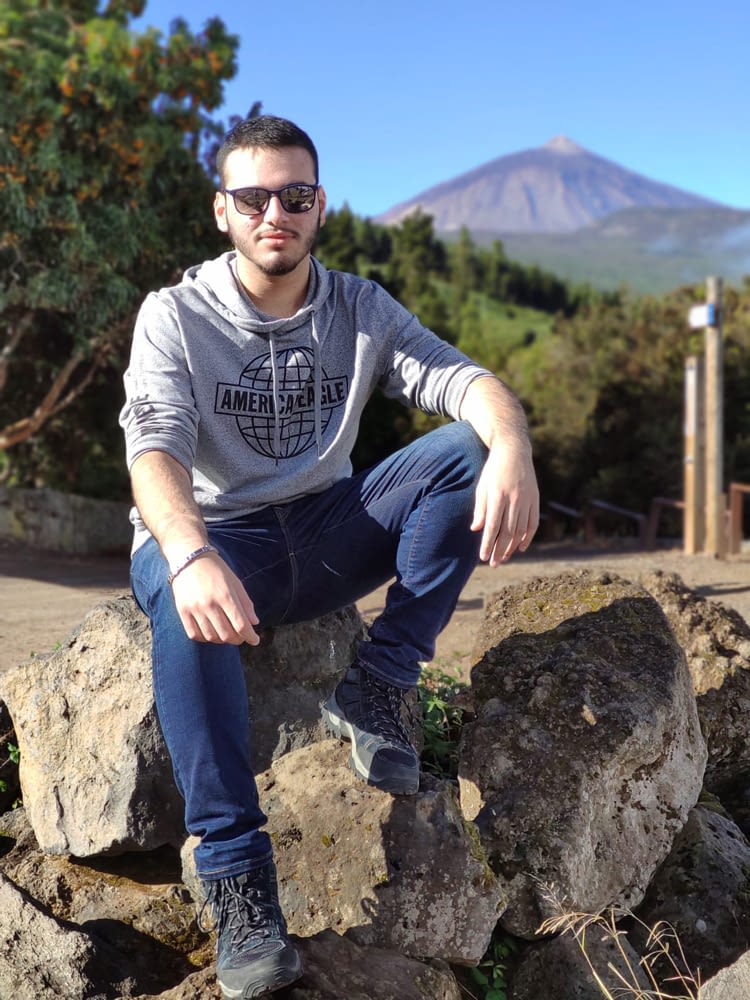 My name is Michael Rahovich.
Throughout most of my life, I've been over-weighted, without energy, and felt ashamed with my own body.
I decided that my life can't continue this way.
So…
I started meditating, dieting, and counting calories.
Since then I've been able to lose over 55 pounds, I became much happier, with a lot more energy, and healthy.
So what are you waiting for??
Make Your Life Great Again!